Advantages of PVC edge
The edge of PVC in comparison with analogues has a number of advantages:
the product has a sufficiently high mechanical strength;
creates optimal protection of furniture from moisture;
it has a heat resistance and is not sensitive to reactive media;
such quality as flexibility, allows to peel the ends of small different radiuses with PVC;
PVC edge is available at a price;
increased wear resistance;
an ideal fit to the chipboard;
elasticity, allowing to close curly slices;
resistance to mechanical influences;
moisture resistance: the edge of PVC is not deformed and does not peel off in damp areas.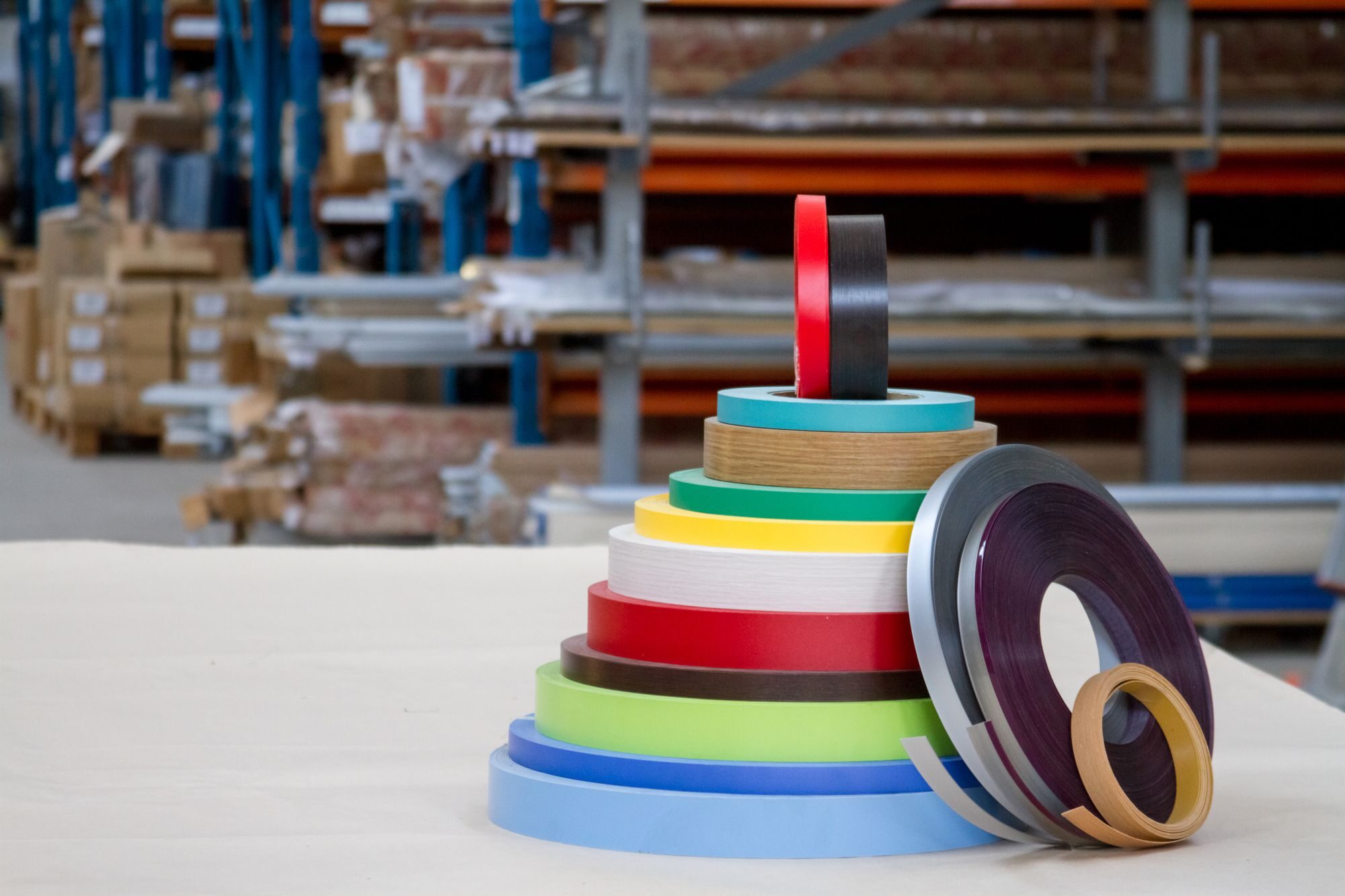 Edge production technology
The composition of PVC includes oil refining products and rock salt. A dye is added to the granular plasticizer and sent to an extruder where, under the influence of high temperatures, the components are mixed to a uniform thick solution. From the mixer the plastic mass is squeezed out through a slot of a certain size, acquiring the appearance of a strip. It cools in water and is dried. Further, the PVC edge is rotated through the roller, where it is given the texture and pattern. The finished tape is rolled into coils of 200 m2.
Dimensions
The furniture edge is available in the following sizes:
width – 11–110 mm;
thickness – 0,45–2 mm.
The choice of width is determined by the dimensions of the covered furniture surfaces. A wide range of thicknesses extends the field of application of products. The thin edge often serves as a decorative edging of the ends of furniture that are in sight. A thick tape is used to protect hidden ribs located in areas of high risk of damage.